Getting known Sabrina B. Schewtschenko
CEO | Career & Life Coach | CheerLeader | Growth Hacker | Joyous Adventurer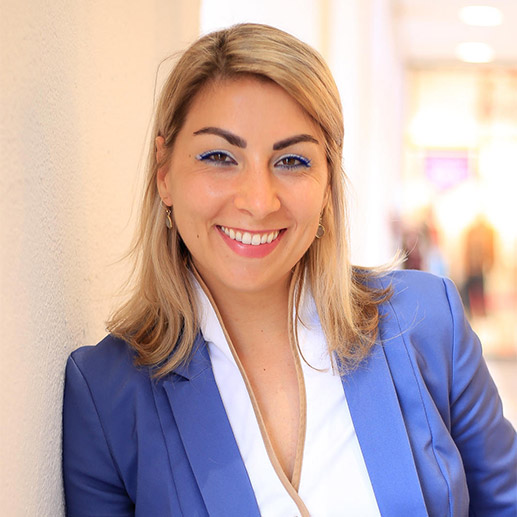 As a growth hacker and CheerLeader, I am pleased seeing you here.
A warm welcome to you and your full potential to starting to disrupt your old life, so that your new life – and as by product having-it-all – can come in with ease. 
Sabrina studied theoretical mathematics and theoretical computer science as well as Technology Management in Munich and obtained 4 degrees. She started her work life with a renowned trainee program at Robert Bosch GmbH; Wanting more pace in the work environment, she started to accelerate her career while working in the consulting industry. After working 5.5 years for PwC Strategy&, Sabrina decided to work on a freelance base, which was triggered by internal growth need, the covid situation, and after she became an author and career coach in 2020. In 2022, Sabrina moved to Dubai to found establish here own boutique consultancy. She offers "Strategic Disruption" to her business clients and "Disrupt your life" to her private clients.Besides making her consulting business thrive, she is writing her second book "How a Heart Found a Home" and her third book "How to create change with less resistance". As a lover of disruption, leadership, and growth, she is willing to help all parties to disrupt themselves and thereby leverage their full potential towards having-it-all.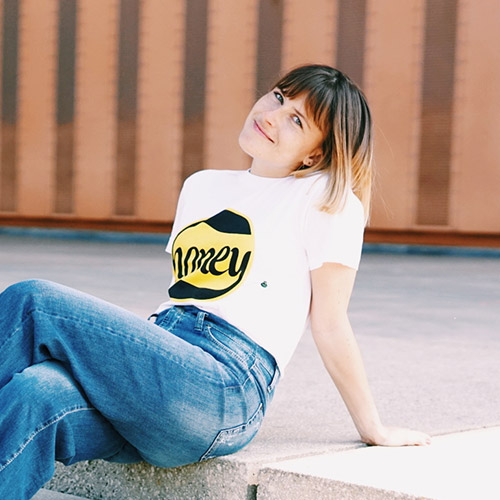 Top 30 under 30, podcaster, columnist, and co-founder of Meet Your Mentor
"For me, Sabrina marks a new generation of leadership. The art and way in which she uses her courage, focus and know-how to contribute to change deserves the highest respect. Thank you for your spirit, Sabrina!" 
CEO of metafinanz Informationssysteme GmbH
"Sabrina (Schewtschenko) inspired me from the first minute with her leadership charisma. She is a woman who knows what she wants because she holds her male energy up for what she wants. For me, Sabrina is a woman who embodies the NEW Female Generation. It's nice to have met you in this life."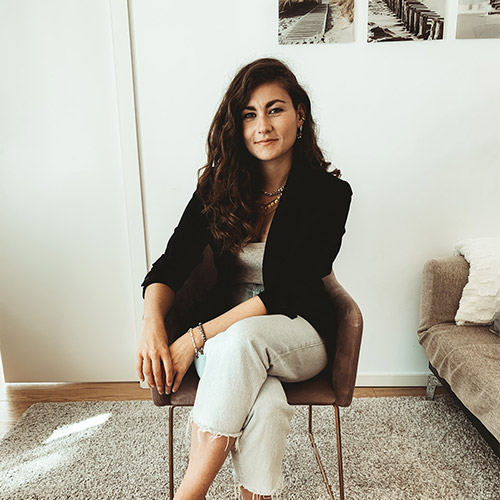 Social Entrepreneur and founder Triada Social, Digital Consultant and Lecturer
"When Sabrina asked me if I wanted to participate in her book "The New Generation of Leadership Women", I didn't have to think twice and said "yes" because I support Sabrina's ideas and visionary way 100%. Her knowledge is vast and some is contained in her book which is an absolute must-read guide for a "leadership woman" and any company which wants to expand further in this area."
Why am I going to tell you the next few lines, that you understand, see and feel which path I've already walked and that I continuously walk the talk – and that's what you're gonna learn working together with me.
2018. Striving to improve my life, after an intense breakdown. I just came back from a torturing 6-months work-stay in Johannesburg with 90+hrs working hrs per week, little social life and the pain of having gained 12kg on my hips. And I did not return because of my stress – no I always had thought if I don't suffer, I am not worth the great success and blessing – I return, because my dad had just died. Back then, I knew my family needs me now more than ever – but not only my family, so I needed myself more than ever. I needed not work distracting, I needed a compassionate, empathic, and loving me than ever. This turnaround in my life, made me think intensely why I actually had done all those [torturing] things;things like going all extra miles to become a manager before 30. My investments (and sufferings) resulted in my set goal – a promotion before 30, but for what price? Not only that I caused my 2nd burnout in just 3 years – but also not spending time with loved ones.
Now it was time. I really needed to start to take care of me; so, it came, that I touched the first time 'real personal development' – formerly it was the only from work perspective and how I can become more beneficial to the company and hence my career. Not this time it was different; I wanted to lose weight in a sustainable way and not [more] suffering consuming one protein shake after the other,
I came across an inspiring program for intuitive eating. This was the very first time I touched upon positive audio suggestions and hypnoses. I was taught self-love and releasing blockades/fears on the subconsciousness level. Ah, what a liberation!
After this 3-month sabbatical, full of self-development and freedom, I felt like an empress – absolutely undefeatable and again ready to conquer the world. I wanted a bit healthier lifestyle; hence I joined a large-scale corporation in Munich (you know the chilly 9-5 life), which I left 6 weeks later again. Well, let's say, I needed to realize it's not meant to be. I rejoined consulting (on an 80% role) and had my gradual path forward and more time for my private life because I really felt that I don't want to be alone anymore, meaning joining life-forces with a romantic partner.
Well, I manifested a special one fast than I had though, but as the law of attraction works, you attract what you vibe. So, I found myself falling in love with another human still having like me unprocessed baggage – I guess I could say: we vibed, the least to say. But, again, that's not how the Universe works. There was no happily ever after—it was the very other end of the happy end. I had my heartbreak of my life and I again (just 1 year after the lowest point in my life) needed to do something to get out of my new lowest ever.
Well, after that two d*mn shit just in 1, so to say, I promised myself to let myself never again slip into such devasting lows. And that let me get really, really, really got into personal development. One could say I was obsessed finding the solution for a never recurring lowest low. It felt like reading each book, watching each YouTube video of any known relationship guru and coach on the planet – no solution yet. I learned a practiced womanhood, spirituality, basic trust, intuition, and more – just to find again no solution to my relationsship "thing". However, time heals, and distraction is a blessing. After 9 months I found myself sometimes still wondering, so I intuitively tried my fist NLP session. Boom, it magnificently changed my life.I left a huge load of subconscious baggage behind, wrote my first book and founded my own coaching business for career coaching, when Covid kept the world in suspense. The beauty of this obsession is, I fell in love with personal development. It's my most favorite topic since then.
When covid still was frightened the world in 2021, I was already more than over it. I was bored like hell of still sitting in stuckness at home, career progression was slow and budgets where tight in consulting… So, I decided to leave my permanent position job and to instead explore more of the world. In February 2021, sold all my stuff and kept 5 boxed, I lived at my cousin's granny flat and traveled around Europe, North Africa and Middle East – all which remained open back then.
Well, what shall I say. It was gorgeous. The earth is a wonderful place, and the Universe gives you plenty of what you have to learn and to outgrow. And that is what I found: Lots of opportunities to grow emotionally, to grow spiritually and to grow personally – I lifted faith in me, in love, in friendships and enjoyed the beautiful, blooming experiences which I don't want to ever miss. grew personally faster in 9 months than the 30 years before and many learnings will find its way into my second book "how a heart found a home".
Then, I jumped. No, not in that way – but in a way of bold action: on this path, I (re-)realized my passion for consulting. As it works, the Universe presented me surprisingly and unexpectedly with an opportunity to jump into my next adventure: working in the Middle East. I worked 2 months in Saudi Arabia and I fell in love with the with it. With ease, I could now decide to leave the remaining little attachment to Germany and to move to my next big adventure: founding my own strategy consulting company in UAE.
Today, I am happier than ever; I am freer than ever; I am more fulfilled than ever – and I am more joyful than ever. It feels like true blessings. Glad that I jumped.
For sure, I believe more than ever that the Universe brings what we vibe. When I drop to lower frequencies, I remember myself not to despair in stuckness. I know I have in me to use the repertoire or find new right tools, which will move me out of a low. Lately, for example, I just did three more intense hypnoses with a recognized hypnotherapist. Aaaaah, I felt so good; free and light-hearted after the session, I could move into more boldness, action, and joy.
Do I think I am at the end of the personal development curve? I hope not! Because it's fun! Yes, you read it correctly, it's fun! It's rewarding and it's exciting when you get going. It's pleasure and it's even more satisfaction moving to bigger goals and a brighter future. Now, after just 4 years, I have a life where I can say "I have it all": I have it all, all the fun, all the joy, all the financial abundance, all the exciting moments, all the expansion, all the adventures and all the love of the universe. I live in a mega city in an astonishing apartment, I have my own 2 businesses, my own office with Burj Khalifa view, I am the master of my schedule and I have enough free time to create new things, like writing books; and I have a growing circle of like-minded, growth people. It's a true blessing.
Do I miss something where I am now? Of course, I do! If not life would be absolutely boring and stagnant. See, to be in heaven, you need to die first…. I rather grow further 😉
I want more of all of that – in particular, being happy, joyful, fulfilled and satisfied – and super grateful for what I have.
life is fun And it's even more fun if you leverage your full potential.
Don't let another day pass without fun, joy, love and growth.
Disrupt your life to have it all.
Sincerely yours (and eager to continue the story)
Sabrina